Dear Kris Humphries,
While I think the 20.5 carat engagement ring you gave Kim Kardashian might be a tad bit excessive, I highly approve of your taste. The emerald cut diamond thanks you for the spectacular publicity.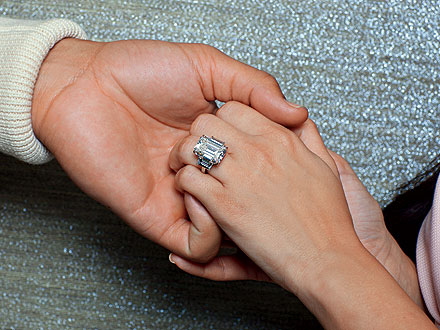 I can't take my eyes off of it.
Holy moly. Kim, you are only lucky little girl. I hate you a little bit.