I have a crush on a number of things today.
http://www.manicexpressive.blogspot.com/
This might be the cutest blog I've found since Young House Love...I pretty much want to plaster her images all over because they make me smile.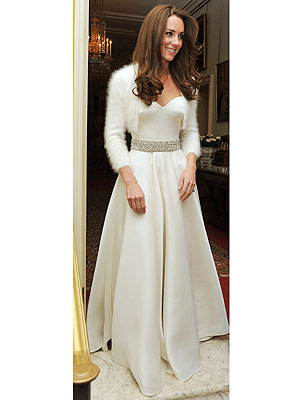 This is what wedding dreams are made of...I can't say I've had big extravagent wedding ideas in my head for the past 30 years..but when I see this picture, I desperately want to wear this lovely dress with the sweet angora cardigan. Even her hair looks amazing. This look makes me think of a candlelit winter wedding with a roaring fireplace and unending glasses of champagne. She's absolutely lovely. Well done, Kate. Well done.
And lastly,
Dave G. and Zara.
The most wonderful new parents that little Goldie Gloria Gardner could hope for.
Congratulations and welcome to our adoring family, Goldie!