I remember desperately wanting bangs when I was growing up. The closest I ever got to cutting my own hair was cutting approximately 7 strands of hair into bangs that only I could see.
At least, as far as I remember
Some kids have more balls than I did.
And they are MUCH funnier because of it.
The 5 year old daughter of an NPR reporter decided to take it upon herself to cut her 3 year old sister's hair. From the sound of it, she desperately needed a haircut anyway..and their father was there to interview the subjects afterwards.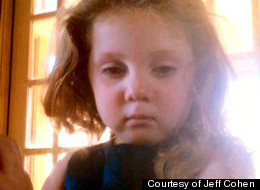 Classic little kid hilariousness ensues....